GET READY FOR COMPLIMENTS! OUR EXCLUSIVE LINE OF SKINCARE PRODUCTS REVEALS YOUR BEST SKIN AT ANY AGE
MAGNOLIA EXTRACT IS YOUR SOLUTION FOR DULL, DRY, AGING SKIN
🎄 PERFECT FOR SENSITIVE SKIN
🎄 FREE SHIPPING & GIFT w/PURCHASE $99+
🎄 LOVE IT OR YOUR MONEY BACK
Let customers speak for us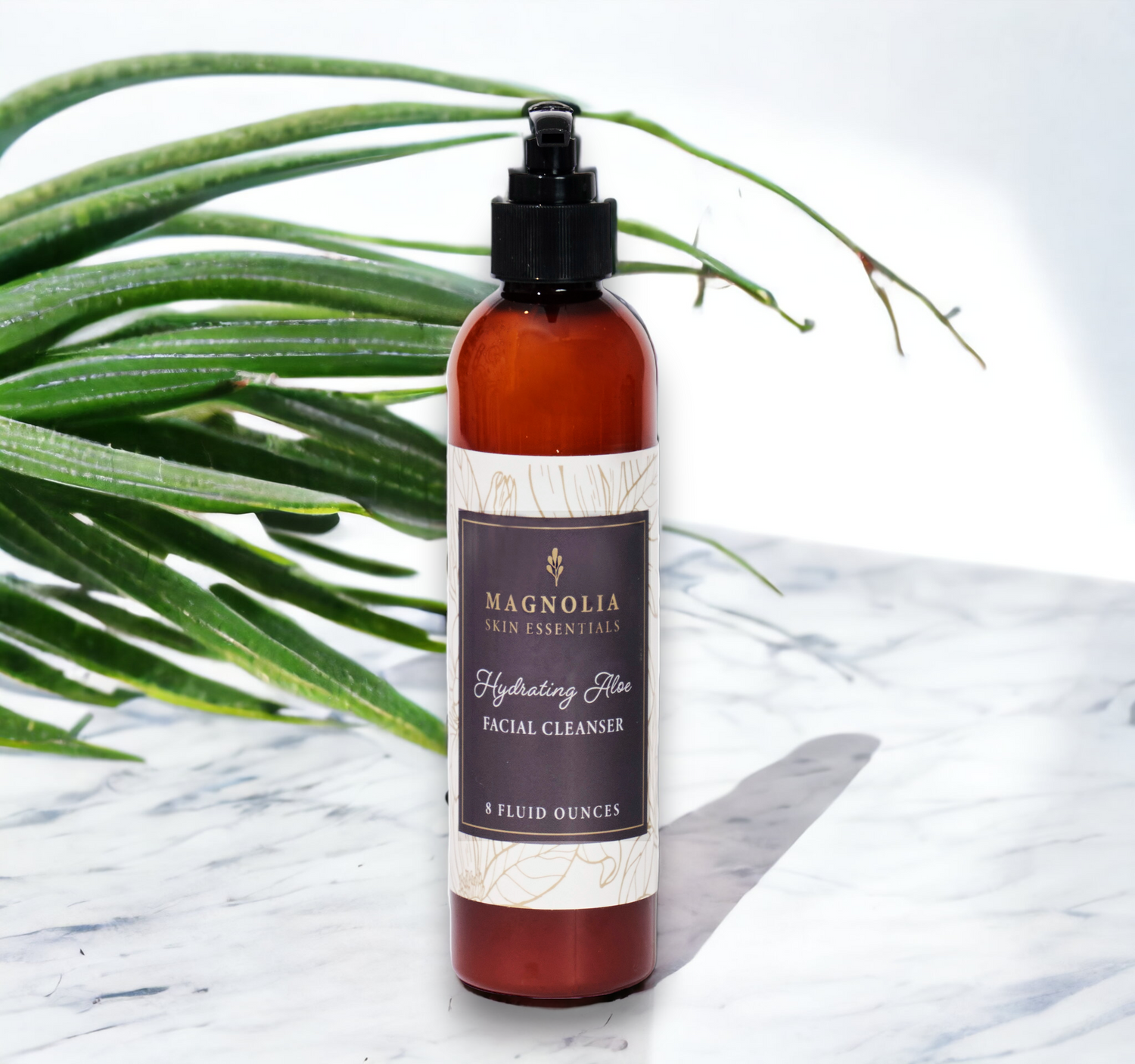 ⭐️⭐️⭐️⭐️⭐️ Wonderful for Mature, Aging Skin
"I have been searching for THE facial cleanser for years and, at 72 years old, I have finally found it! The Hydrating Aloe Facial Cleanser is a gift for my skin. I live in the Arizona desert which is a harsh climate for anyone's complexion. The bone-dry air sucks the moisture from my body. The texture of the cleanser is comforting to my face; it feels soft to apply and leaves my skin incredibly soft, smooth, and hydrated. The fragrance is pleasant and non-irritating, which is a relief to someone who suffers from chemical fragrance allergies. Thank you Magnolia, for putting the goodness of aloe in a bottle, AND for an incredibly reasonable price." - LaJuana
GET YOURS
Meet Our Founder
Meet Lisa Duffy, the heart and soul behind Magnolia Skin Essentials. Lisa's journey has been a road defined by resilience, compassion, and a commitment to helping others thrive. For more than two decades, she dedicated herself to guiding people through the darkness of heartbreak as a divorce recovery coach, author, and inspiring speaker. In 2018, Lisa embarked on a new chapter with the creation of Magnolia Skin Essentials. Her driving force was to continue her role in helping people through introducing a clean skincare line that is an immersive experience of healing and rejuvenation. Her products pamper your skin and uplift your spirit. At the core of Magnolia Skin Essentials lies Lisa's profound belief that everyone deserves the chance to be the best version of themselves.
CLEAN INGREDIENTS

Our formulations contain only naturally-derived ingredients that nurture your skin and support cellular repair and growth while ensuring a gentle and irritation-free experience.

POTENT LEVELS

We use our star ingredients, like botanical extracts and hyaluronic acid, at safe, but potent levels for meaningful results. Unlike our competitors, they are not just "marketing ingredients."

FRESH PRODUCTS

Our promise to you is a fresh product that has not been sitting on a hot distribution truck or on a crowded store shelf for months.
Frequently Asked Questions
Will your products irritate my skin?

Our products are specifically formulated for individuals with dry, mature, and sensitive skin. Our clean ingredients are soothing to skin that is dry or cracked, thin and aging, or has been mistreated by other harsh products.

Be it known that since we began selling our products in 2018, Magnolia Skin Essentials, LLC has never received a complaint or report of any of our products causing an allergic reaction. To our credit, we have received many testimonials from customers with allergy-prone skin or reactive skin who experienced no negative side effects in addition to calming/soothing effects when using our products.

At Magnolia Skin Essentials, we understand the importance of providing accurate information to our valued customers and the public. We would like to address the topic of natural botanicals and their potential to cause allergic reactions.

Natural botanicals, including herbs, flowers, and plant extracts, are widely used in a variety of products such as cosmetics, skincare items, dietary supplements, and traditional remedies. These botanical ingredients often offer numerous benefits and have been used for centuries by different cultures worldwide.

However, it is essential to note that individuals may have individual sensitivities or allergies to specific botanicals, just as they can be allergic to other substances in their environment. These allergies can manifest as mild skin irritations, respiratory symptoms, or in severe cases, anaphylaxis.

To ensure consumer safety, our organization adheres to strict quality control measures and compliance with relevant regulations. 

We recommend that individuals who suspect or have a known allergy to specific botanicals should consult with a qualified healthcare professional or allergist before using products that contain these ingredients. It is crucial to read product labels, including the ingredient lists, to identify any potential allergens and make informed choices based on personal circumstances.

Furthermore, we encourage consumers to perform patch tests before using new products containing natural botanicals, particularly if they have a history of allergies or sensitivities. This simple precautionary measure can help identify any adverse reactions and allow for appropriate action to be taken.

At Magnolia Skin Essentials, consumer safety and satisfaction remain our top priorities. We remain committed to delivering high-quality products while providing transparent and accurate information regarding the potential risks associated with natural botanicals.

For further information or inquiries, please do not hesitate to contact our customer support team at team@magnoliaskinessentials.com.
What do you mean when you say "Clean"?

When we use the term, clean, we mean our products will never contain the following ingredients:

BHA-BHT, MINERAL OIL, RETINYL PALMITATE, COAL TAR DYES, OXYBENZONE, SILOXANES, DIETHANOLAMINE (DEA), PARABENS,  SODIUM LAURETH SULPHATE, FORMALDEHYDE, PEG COMPOUNDS, SULFATES, PETROLATUM, TALC, HYDROQUINONE, PHTHALATES, TRICLOSAN.
How long does it take to see results?

Our customers report experiencing dramatic increase in the softness of their skin within just a few uses. They report seeing a transformation from dull to brightness in their skin in as little as a week of daily use, and an overall reduction in fine lines within thirty to forty-five days with daily use.
Why should I trust your brand?

You can trust our brand because we prioritize transparency in all we do, we avoid making extravagant claims, and most importantly, our customers' rave reviews speak volumes about the trustworthiness and effectiveness of our products.
Do Magnolia Skin Essential's products contain sunscreen?

We believe that protecting your skin from harmful UV rays is extremely important and do not discourage the use of sunscreen, however, our products do not contain sunscreen for the following reasons:

Sunscreen is considered an over-the-counter drug by the FDA, which means our products would qualify as pharmaceuticals.  
Sunscreen is made from 100% synthetic chemicals, using sunscreen in our products would also mean we cannot honestly claim that our products are "clean" products.

Is it true that certain fruit or vegetable oils contain a natural sunscreen that offers protection against UVA and UVB rays?

No. Many vendors of "all-natural" products make the claim that their products provide a natural SPF, which is terribly misleading and can cause great harm to someone who uses the product in good faith with the assumption they will be protected in the sun, and instead incur a sunburn or worse. Common claims of this type state that Red Raspberry Oil and Carrot Seed Oil contain high amounts of natural sunscreen and using products that contain these oils will protect your skin from ultraviolet rays, but this is untrue.

The National Library of Medicine clearly states the following:

"Some vegetable oils are currently being promoted as a safe alternative to commercial sunscreens. The true UVB photo-protective efficacy of 14 virgin vegetable oils and the suitability of the dilution method for determining their SPF value were evaluated. Oils and standard sunscreens were investigated in vitro by the Mansur's method in Slovakia and in vivo by the ISO method in the Czech Republic. SPF values in vitro (0.1; 0.0; 0.4; 0.2 and 0.2) and in vivo (2.5; 1.2; 2.6; 2.6; and 2.8) of the five most promoted oils (from carrot seed, coconut, raspberry seed, rose hip seed, and wheat germ) were significantly lower than the values reported in the controversial studies. We have shown that the overestimated SPF values of these oils were determined by authors who did not strictly follow Mansur's original methodology. The other eight vegetable oils also provide no or negligible SPF values… this dilution method has proven to be fundamentally flawed in determining the SPF value of substances with such negligible photo-protection as most vegetable oils can provide." Ácsová A, Hojerová J, Janotková L, Bendová H, Jedličková L, Hamranová V, Martiniaková S. The real UVB photoprotective efficacy of vegetable oils: in vitro and in vivo studies. Photochem Photobiol Sci. 2021 Jan;20(1):139-151. doi: 10.1007/s43630-020-00009-3. Epub 2021 Jan 19. PMID: 33721242.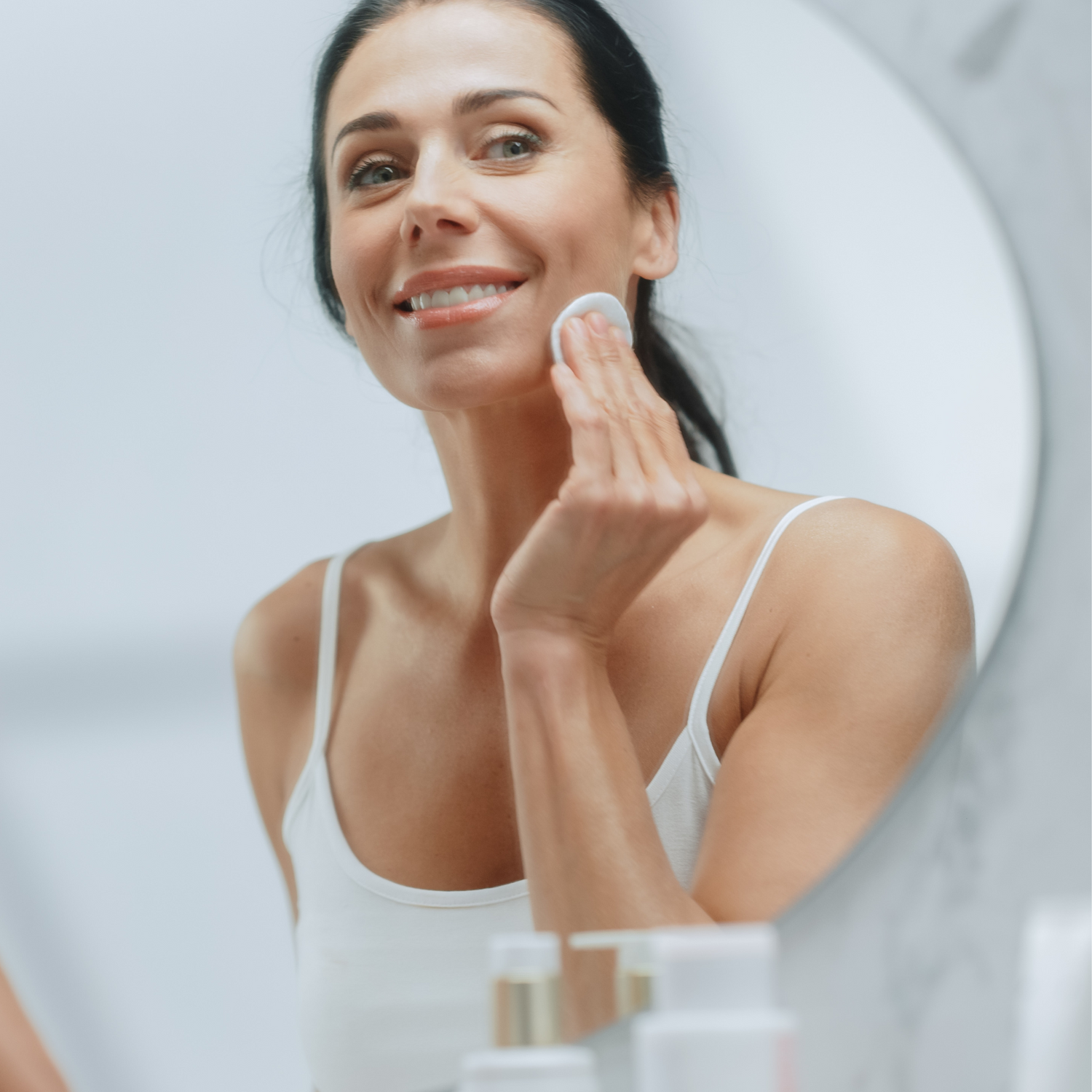 Find Your Perfect Skincare Routine
Discover the perfect skincare products for your skin by taking our AI powered Skincare Quiz. You'll receive personalized recommendations based on your unique skin type's needs.
TAKE THE QUIZ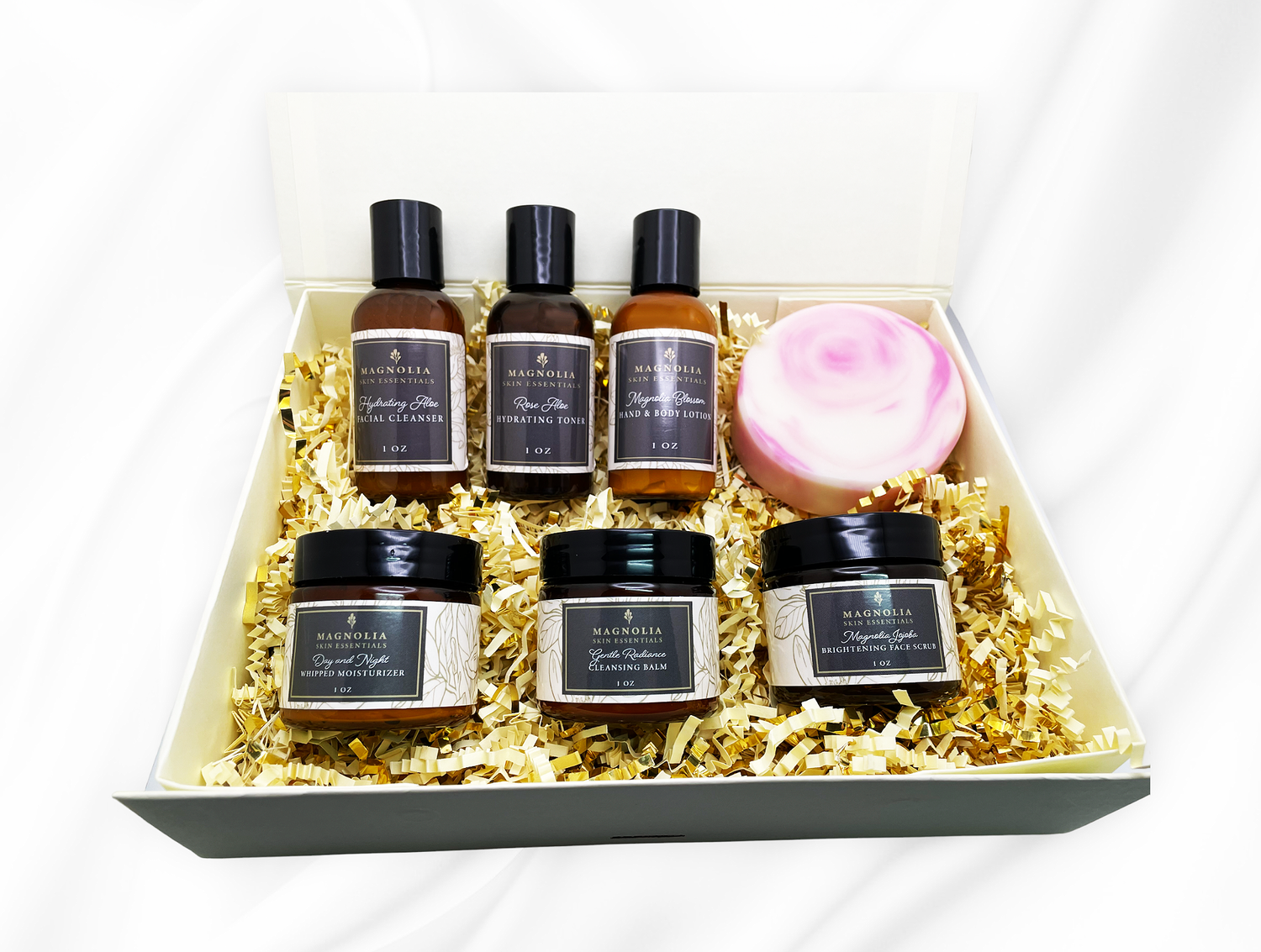 NOT SURE WHAT YOU NEED?
TRY OUR DISCOVERY COLLECTIONS
Discover your new favorites and must-haves without spending a ton of your hard-earned money.
Our Discover Collections give you a chance to sample the finest anti-aging products in 2 oz. sizes before committing to their full-size version.
TRY IT NOW
Choosing a selection results in a full page refresh.
Opens in a new window.