Want personalized recommendations for your skin type? Scroll down to take our Skincare Quiz.
SIMPLE SKINCARE STEPS
#1 - Night

Start your evening routine by washing your face with any of our gentle cleansers.

#2 - Night

Balance your skin's pH level and condition with our alcohol-free Rose Aloe Hydrating Toner.

#3 - Night

Hydrate and protect your skin overnight with our Hyaluronic Acid Serum or our Magnolia Facial Serum.

#4 - Night

Moisturize with our Day & Night Whipped Moisturizer or Gentle Radiance Daily Moisturizer.

#1 - Day

In the morning, glide our Fresh Magnolia Glow Stick on to wet skin for healthy, glowing skin.
CLEAN INGREDIENTS

Our formulations contain only naturally-derived ingredients that nurture your skin and support cellular repair and growth while ensuring a gentle and irritation-free experience.

POTENT LEVELS

We use our star ingredients, like botanical extracts and hyaluronic acid, at safe, but potent levels for meaningful results. Unlike our competitors, they are not just "marketing ingredients."

FRESH PRODUCTS

Our promise to you is a fresh product that has not been sitting on a hot distribution truck or on a crowded store shelf for months.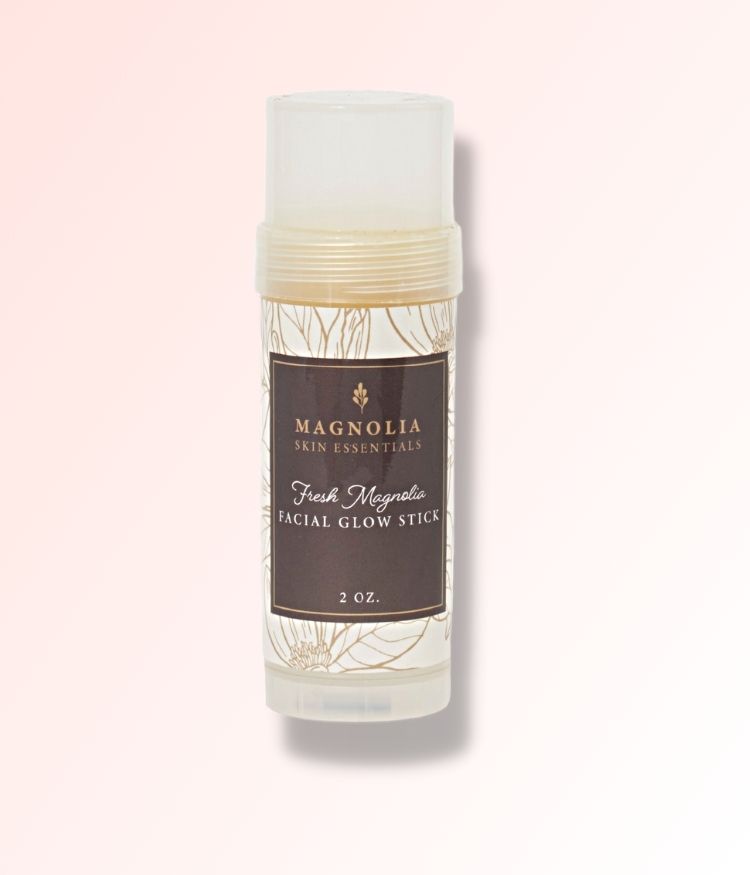 SERUM AND MOISTURIZER IN ONE LUXURIOUS BALM
Transform your complexion with our Fresh Magnolia Facial Glow Stick. Bursting with Vitamin A and retinoids to boost collagen production, protect your skin, and reduce the appearance of wrinkles. It improves hydration and visibly softens your face. Use in your morning shower and prepare to be amazed!
GET YOURS
Magnolia Hibiscus Body Polishing Scrub

Fresh Magnolia Glow Stick

Hydrating Aloe Facial Cleanser

Hyalouronic Acid Facial Serum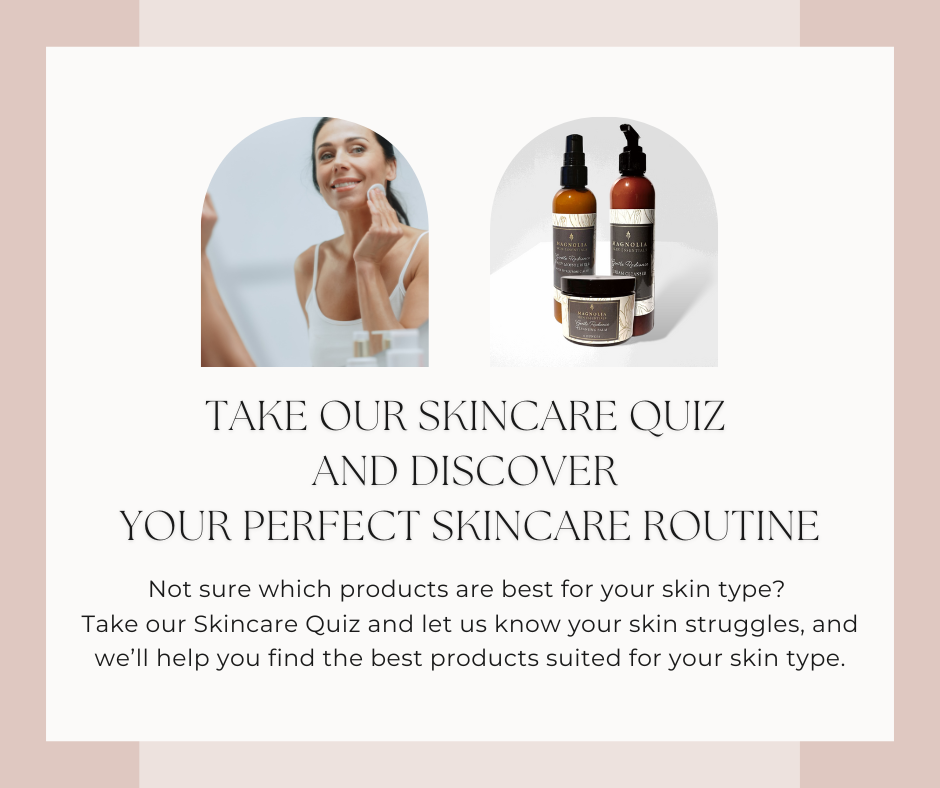 Find Your Perfect Skincare Routine
Put your selfie to good use with our AI powered Skincare Quiz to understand which products your skin needs.
TAKE THE QUIZ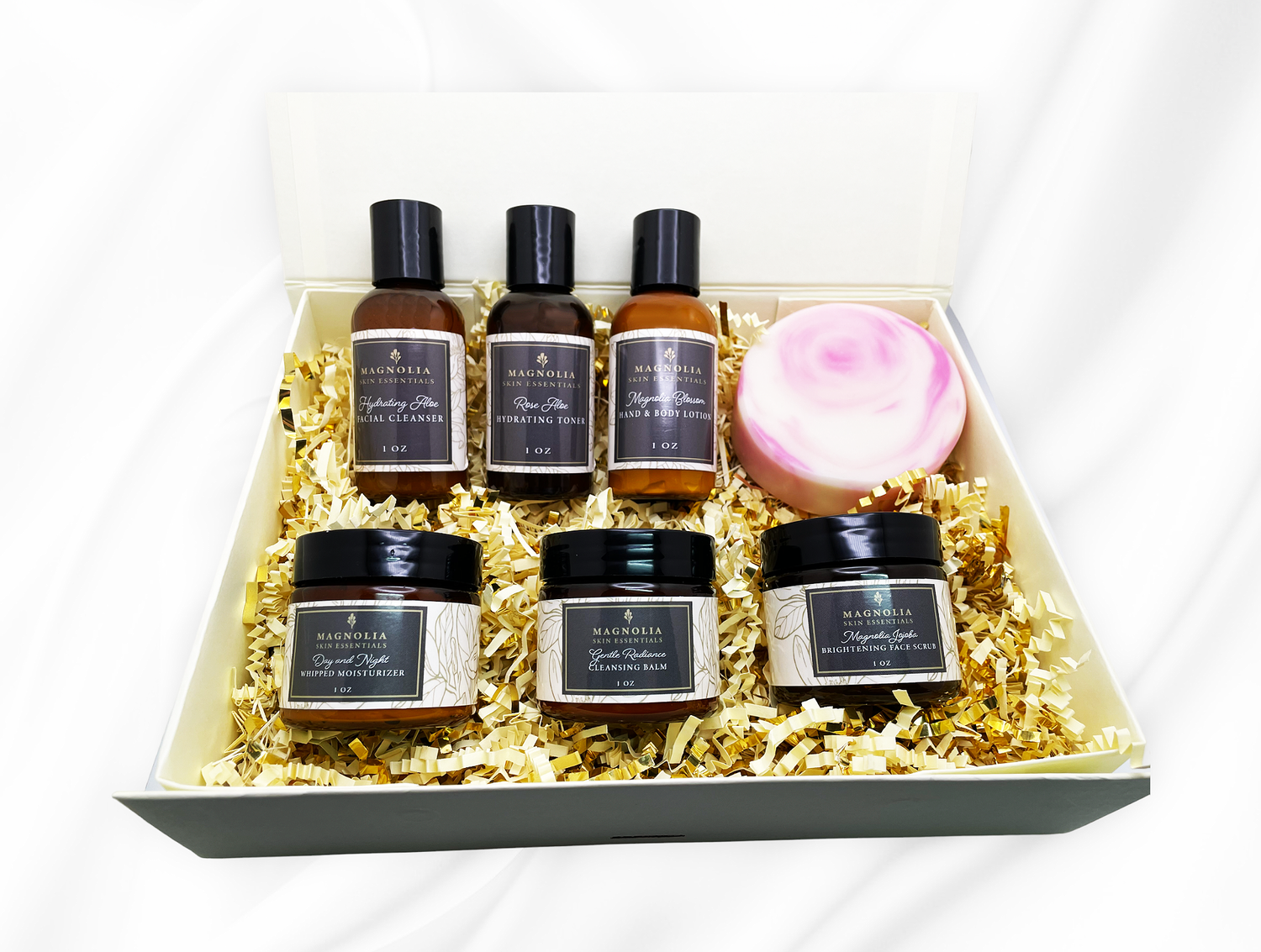 NOT SURE WHAT YOU NEED?
TRY OUR DISCOVERY COLLECTIONS
Discover your new favorites and must-haves without spending a ton of your hard-earned money.
Our Discover Collections give you a chance to sample the finest anti-aging products in 2 oz. sizes before committing to their full-size version.
TRY IT NOW